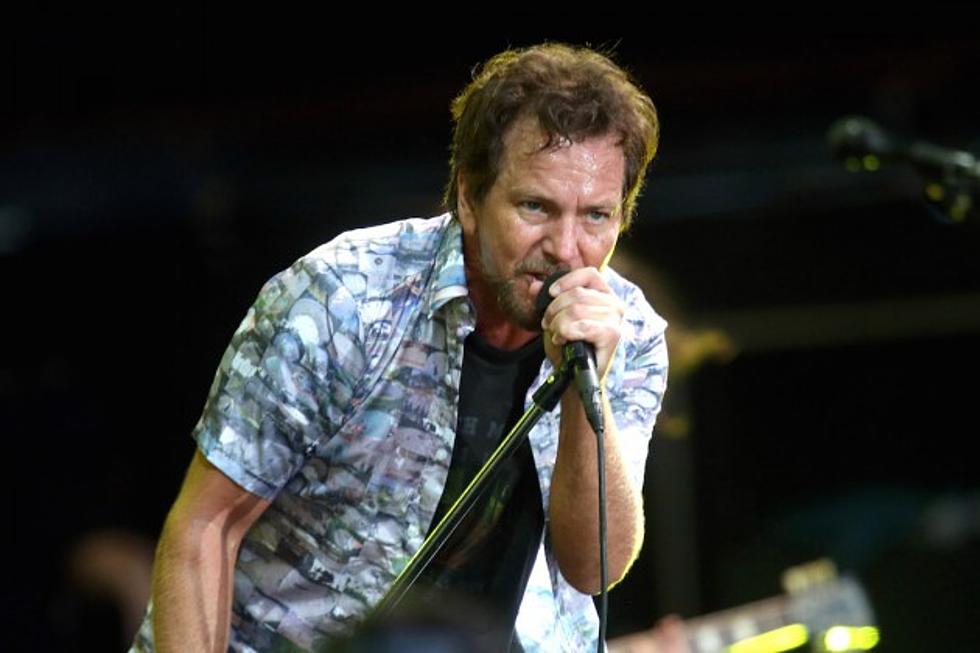 Eddie Vedder + Supersuckers Cover the Ramones' 'I Believe in Miracles'
Jason Oxenham, Getty Images
While Pearl Jam are waiting for their Latin American tour to start in November, frontman Eddie Vedder has been all over the map. During the past few months, he's performed live with the Who's Pete Townshend, Liam Gallagher and the Sonics. Last night (June 18) in Seattle, he joined Supersuckers and performed the Ramones' "I Believe In Miracles," from the band's 1989 album Brain Drain. Check it out below.
In more somber news, Supersuckers frontman Eddie Spaghetti has been diagnosed with throat cancer and last night's performance will be the band's last for the foreseeable future. Spaghetti is scheduled to have surgery next month and the band have launched a fundraising campaign to help pay for his treatment.
As for Pearl Jam, there's not much to see until they get back on the road, but if you happen to be at the Seattle-Tacoma International Airport, you can check out "Push Me, Pull Me: Pearl Jam and the Art of the Screen Printed Poster," a new exhibit highlighting 85 of the band's tour posters from over the years.
Eddie Vedder + Supersuckers – "I Believe in Miracles" (Ramones cover)
More From Ultimate Pearl Jam