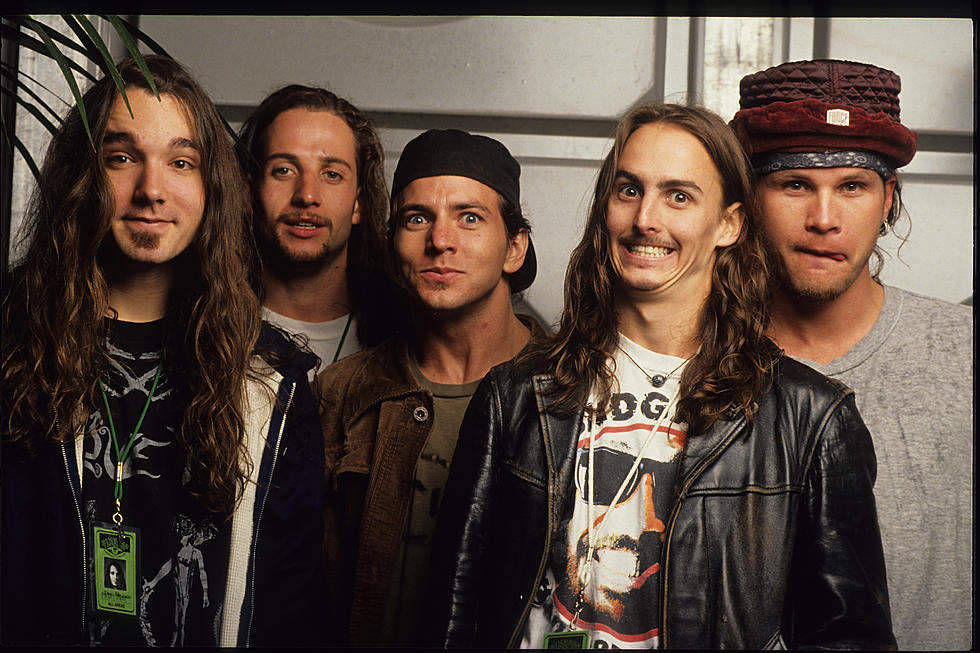 Poll: What's the Best Pearl Jam Album? – Vote Now
Gie Knaeps, Getty Images
Of all of the rock bands from Seattle that became massive in the early 1990s, Pearl Jam undoubtedly have the largest discography. But which of their 11 studio albums is the best? That's what we want to hear from you in this week's Loudwire Nights Album of the Week poll!
You'll have until Friday at 12N ET to cast your votes. We'll then play the three tracks from the album with the most votes during Loudwire Nights' Album of the Week block to start the following Monday's show!
Pearl Jam's very first album Ten came out in August of 1991, just a few months before the spotlight was shone on Seattle. Once Nirvana's Nevermind began making waves in early 1992, radio stations and MTV started putting more bands from the Pacific Northwest into their regular rotation, and Pearl Jam were really one of the band's to benefit from the shift. It took about a year for Ten to make its way into the Top 10 of the Billboard 200, and then it peaked at No. 2.
Due to the massive success of Ten and the following they amassed from touring in support of it, Pearl Jam's sophomore effort was highly-anticipated. Vs. came out in October of 1993 and debuted at No. 1 on the album charts, but it also set a record for the most copies of an album sold in the first week of its release when it sold over 950,000 units in the first five days.
The two successors to Vs., 1994's Vitalogy and 1996's No Code also peaked at No. 1 on the Billboard 200, and every record they've released since has landed in the Top 10. Pearl Jam are getting a little breather from the road before returning to play some U.S. dates in late August and September. Be sure to get your tickets here.
READ MORE: 66 Best Rock Songs of the '90s
Head below to vote for your favorite Pearl Jam album, and tune into Loudwire Nights next Monday at 7PM ET to find out which record prevailed.
Loudwire Nights with Chuck Armstrong airs nightly starting at 7PM ET. You can tune in anytime, from anywhere right here or by downloading the Loudwire app.
Top 90 Hard Rock + Metal Albums of the 1990s
More From Ultimate Pearl Jam