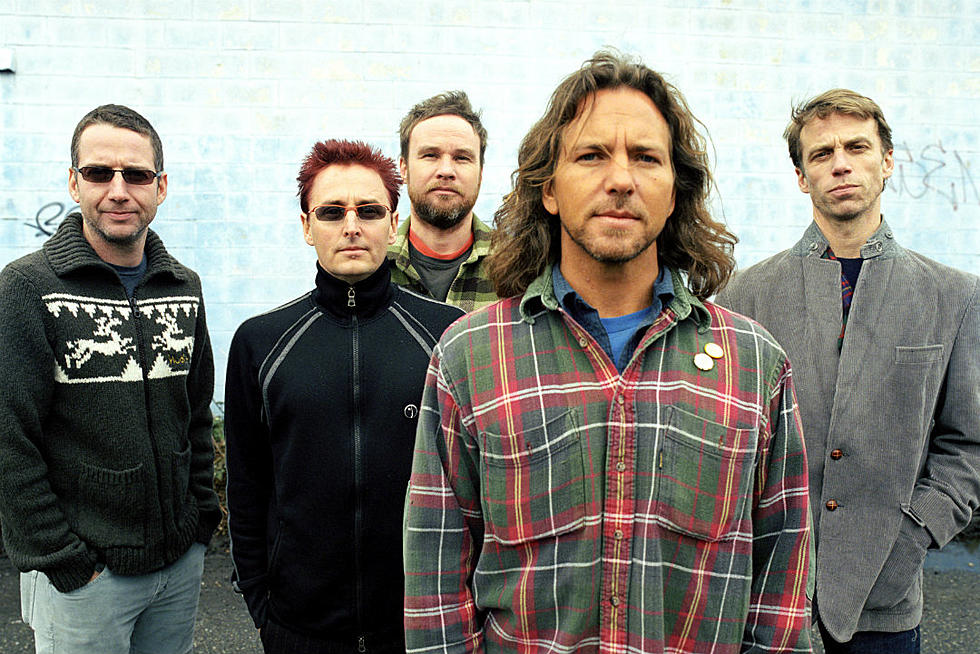 Pearl Jam Announce 20th Anniversary Vinyl Edition of 'No Code,' Reissues of 'Yield' + More
J Records/Sony
Pearl Jam will commemorate two decades since they released their 1996 album, No Code, with a deluxe vinyl reissue in August. While they're at it, they're also reissuing 1998's Yield on vinyl, too.
Eddie Vedder and the gang announced they'll re-release No Code on 150-gram vinyl – it's the first time the album has been made available on vinyl since the original release. Grammy-winning engineer Bob Ludwig remastered No Code specifically for the format and the package will include recreations of the original artwork with nine random replica Polaroid/lyric cards. It will be available Aug. 5 and you can pre-order yours here.
The singles from the album will also be released on 7" vinyl: "Who You Are," "Off He Goes" and "Hail, Hail."
Pearl Jam will also reissue their 1998 follow-up, Yield on Aug. 5 along with all 7" versions of the singles "Given to Fly" and "Wishlist." Pre-order those here.
Worst to First: Every Pearl Jam Album Ranked
More From Ultimate Pearl Jam