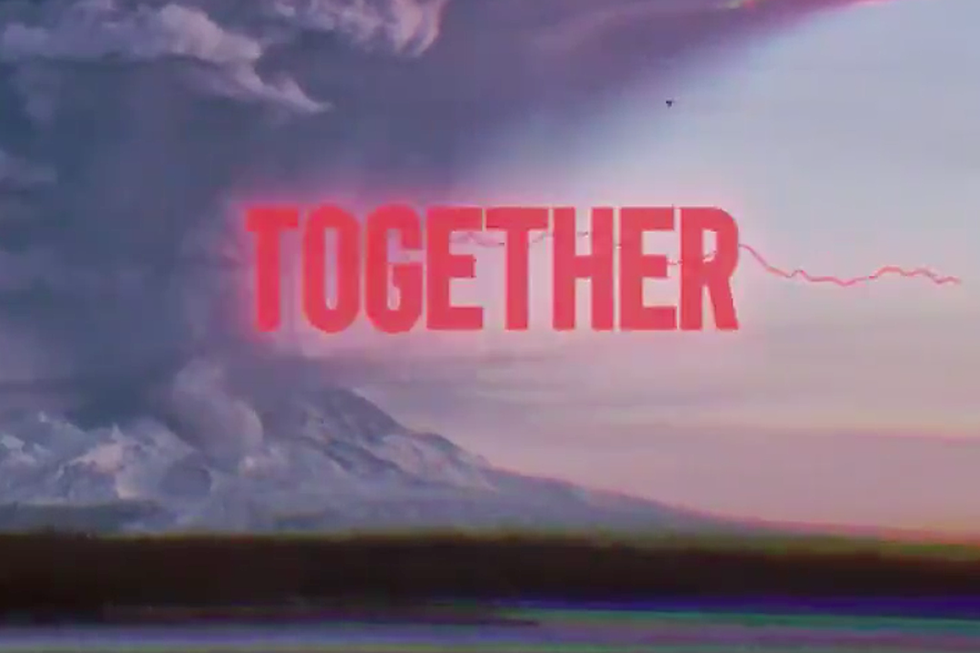 Pearl Jam Release Clip of New 'Who Ever Said' Song
Monkeywrench Records
A 15-second teaser of "Who Ever Said," which opens Pearl Jam's upcoming Gigaton album, was released via their social media feeds.
The instrumental clip features a cloud pulsing to the beat as it hovers over a volcano over superimposed film leader, while the lyrics, "Surrender the wish we'll be together again / But I won't give up / No, I won't give up / On satisfaction / Satisfaction" blink in in red in the foreground.
"Who Ever Said" is the fourth song from the album to be previewed, at least partially, prior to GIgaton's scheduled release date of March 27. Two singles, "Dance of the Clairvoyants" and "Superblood Wolfman" have seen official releases, while a bit of album closer "River Cross" was featured in a Verizon ad during the Super Bowl.
The band had planned to premiere the album in theaters worldwide two days before at what they were calling the Gigaton Theatrical Listening Experience, but the ongoing coronavirus pandemic forced it to be rescheduled to an as-yet unknown date. The event was designed to take advantage of the Dolby Atmos surround sound technology in cinemas, with co-producer Josh Evans saying that it would allow "fans to be able to immerse themselves in the sound and to hear the depth and layers of these songs and performances."
Coronavirus also forced Pearl Jam to delay the first North American dates in support of Gigaton, which were set to run between March 18 and April 19. As of now, the European leg, which begins on June 23 in Frankfurt, Germany, is scheduled to go on as planned.
The Best Song From Every Pearl Jam Album
More From Ultimate Pearl Jam