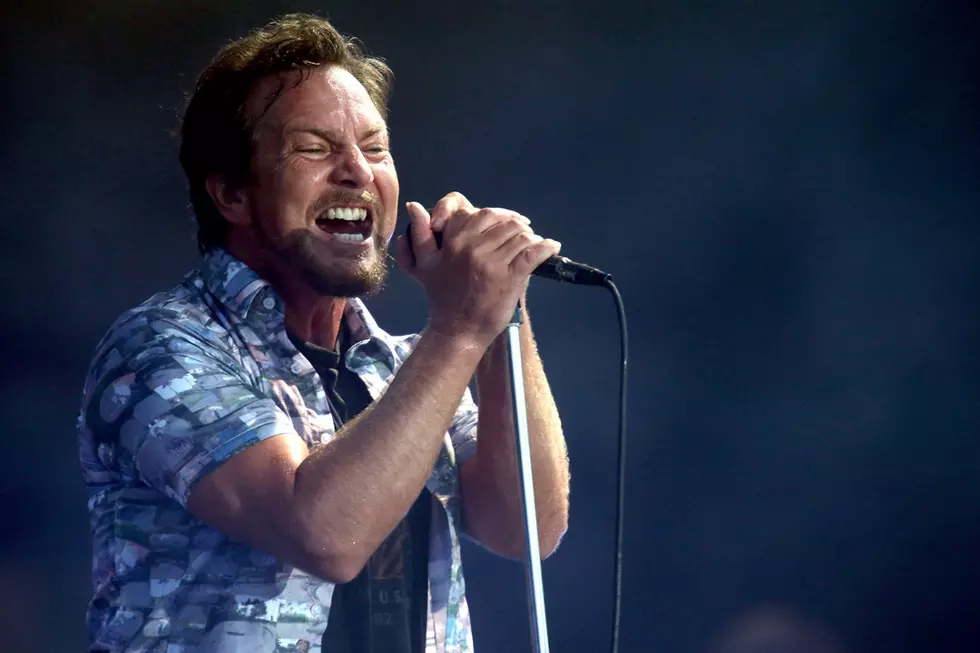 Eddie Vedder Gives $10,000 to Struggling Family at Christmas
Jason Oxenham, Getty Images
After a story about a family on the verge of eviction made national news this week, Eddie Vedder stepped forward to help. The Pearl Jam singer gave them $10,000, and many others donated money and presents to give them an unforgettable Christmas.
Last week, Tyshika Britten, a hairdresser from Oxon Hill, Md., wrote on Craigslist about her family's financial troubles, saying that she and her fiance, a construction worker, were about to be thrown out of their house, and that there would likely be no presents or a tree for her six children. "I'm such a failure right now . . . please help me," she wrote.
The story was picked up by the Washington Post, and her family's plight touched the hearts of the public. A follow-up story yesterday revealed that she set up a GoFundMe page after people contacted her asking how to send cash. Hoping to raise $6,000, they have so far brought in more than $18,000 — enough to cover their monthly rent of $1,450 for an entire year — from 323 people. Others sent presents ranging from a toy car to a Playstation 4, an Amazon Kindle Fire and a puppy named "Phoenix." And Vedder sent the family a check for $10,000. They looked him up on Google and have been watching his videos ever since.
"I was just so moved by the story and what this mother did for her children," Vedder told the Washington Post. "I thought those kids must be so proud of their mother for reaching out. That takes a lot of courage."
Vedder is aware that the money can only go so far, but he nonetheless wanted to offer them "a tourniquet," and remembered some Christmases from his youth, saying, "There were years there were toys from Santa, but they were used and they came from garage sales and they didn't always work."
However, this generosity may not be enough to stop them from getting thrown out. Their landlord is visiting them tomorrow (Dec. 27) and is not likely to change his mind.
Pearl Jam Albums Ranked in Order of Awesomeness
More From Ultimate Pearl Jam